Two years ago we put a new spin on unveiling our historic markers! During the Coronavirus shutdown we added added two historic state markers, one national historic marker, and a historic mural to our downtown area.
Unveiling revisited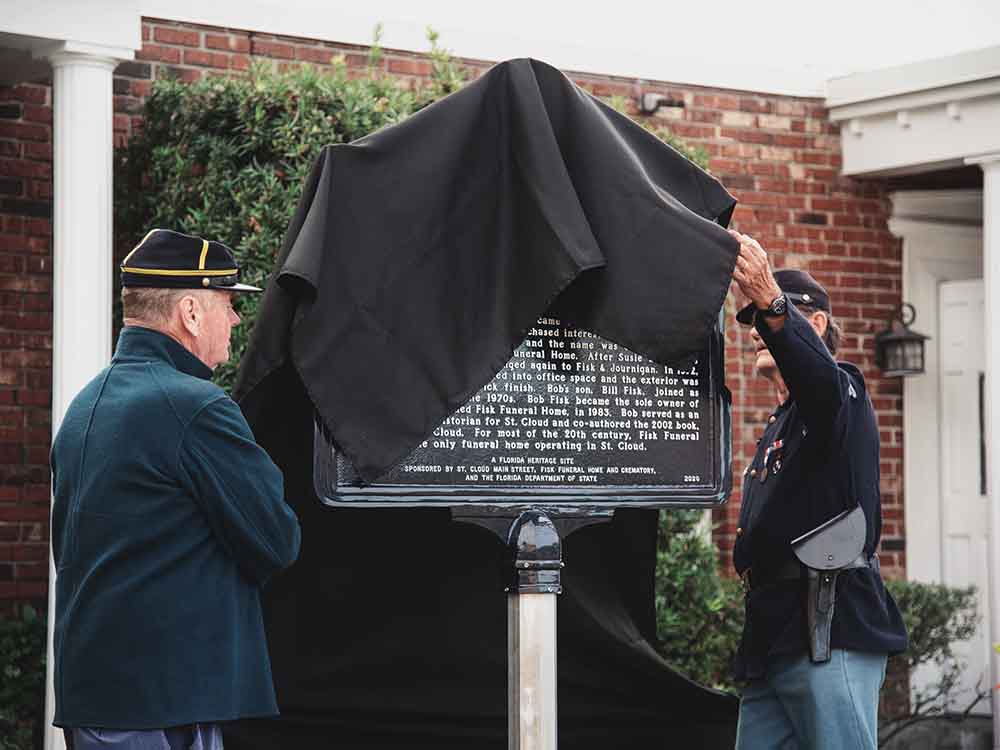 Due to the global pandemic, we were unable to unveil these new additions through public ceremonies. In 2021 we worked with Maverix Design and Creator T Productions to create a documentary of these new additions so that we can share them with St. Cloud and beyond.
New Markers & Murals
Our documentary takes the viewer to Mt. Peace Cemetery, Fisk Funeral Home, Veterans Memorial Library, and the Coble's Garage mural on Handyman Hardware's building so that they learn about the location, how it contributed to our city's history, and then each marker will be unveiled.
The Final Product
Thank you to our sponsors who helped make this possible