The Florida Historical Marker Program recognizes historic resources, persons and events that are significant in the areas of architecture, archaeology, Florida history and traditional culture by promoting the placing of historic markers and plaques at sites of historical and visual interest to visitors. The purpose of the program is to increase public awareness of the rich cultural heritage of the state and to enhance the enjoyment of historic sites in Florida by its citizens and tourists.
G.A.R. Memorial Hall
First National Bank
Sugarbelt Railway and VFW Post
Veterans Memorial Library
Hunter Arms Hotel
Fisk Funeral Home
Mt. Peace Cemetery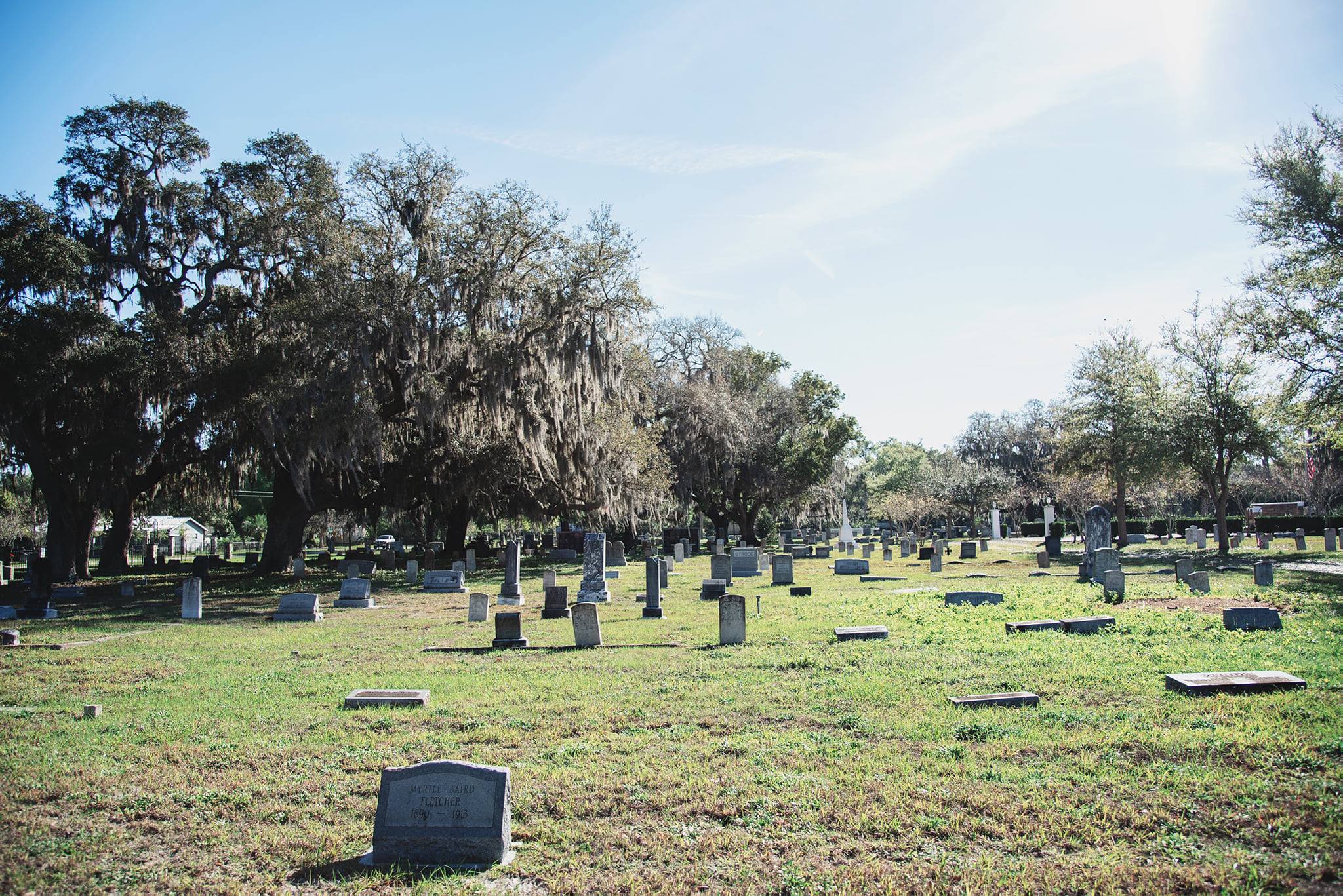 Beginning in 1909, Union Civil War veterans from all over the United States began to move to St. Cloud, many drawn by promotions in Northern newspapers. The first veteran to die in St. Cloud, Lucius L. Mitchell, passed away in December 1909, and because there was no veterans cemetery in St. Cloud, he was interred in nearby Kissimmee. To remedy this, the local chapter of the Union veteran's group, the Grand Army of the Republic (GAR), helped establish a cemetery named Mount Peace, for Union veterans. The Seminole Land and Investment Company deeded a ten-acre tract to the Mount Peace Cemetery Association, which began selling plots. Union veterans were buries here from 1910-1942, totaling 427 burials. Among them are three African American soldiers who served in the United States Colored Troops, fifteen documented survivors of the Andersonville prison, and one Medal of Honor recipient, Two Confederate veterans, one of whom served for both armies, are buried here. Later, veterans of other more recent conflicts were buried in Mount Peace. Lucius Mitchell's remains were relocated to Mount Peace years after the cemetery opened. The local Sons of the Union Veterans Camp was named Lucius L Mitchell Camp in his honor. Known as "the Soldier City," St. Cloud had the largest concentration of Union army veterans in the South. The first Union veteran buries in Mount Peace was Orrin B. King on February 4, 1910, and the last was William C. Russell, who died August 12, 1942. Since the cemetery opened, nearly 1,000 additional veterans of later conflicts have been buried in Mount Peace. These burials include 2 from the Plains Indian wars, 286 from the Spanish America War, 163 from World War I, 246 from World War II, 52 from the Korean War, 36 from the Vietnam War, 1 from the Gulf War, and 116 who served in peacetime. The first World War I veteran buried in Mount Peace was Walter Koch, who died in France, and the last was Dan Armstrong, who died just short of his 105th birthday. World War I veteran Edwin Young served in the 31st Infantry "Polar Bear" regiment. World War I Army Nurse Corps 1st Lt. Jessie Theige was one of the few women to receive full veteran benefits. John Hixon, a World War II prisoner of War (POW) of Japan, endured the Bataan Death march. Wayne Horner was a World War II POW held at Germany's Stalag 4B Muhlberg Sachsen. World War II veteran James Buckner survived the 1941 attack on Pearl Harbor.
In 2021 we worked with a film crew to create St. Cloud's Historic Documentary. You can see behind the scenes photos and information about that project here. The full documentary can be seen below.