On Monday we hosted our Annual Awards dinner for the 2022-2023 year for St. Cloud Main Street. This event commemorates the things that Main Street has achieved over the past year, allows us to recognize members and businesses in our community, and gives us a chance to socialize with each other over a delicious dinner from Phyre before announcing the new year's board of directors.
Awards
OUC was recognized as Partner of the Year for their continued support of the St. Cloud Main Street and a generous donation of $10,000 additional funds that were generated through a gold tournament to celebrate their 100th year.
Taking a risk on a new event is not something everyone will do but Toho Water Authority took that risk with our brand-new event A Taste of Main Street and to acknowledge that risk we chose them as our Supporter of the Year. The inaugural event was a success thanks in part to Toho's sponsorship.
Our Business of the Year award was given to The Stained Glass Lady. Amber's creativity and artwork has brought to life our city flower, the Amaryllis Minerva. Beyond creating ornaments that represent our city, Amber has also brought a variety of classes to her shop that has helped to enrich the experience of visiting downtown.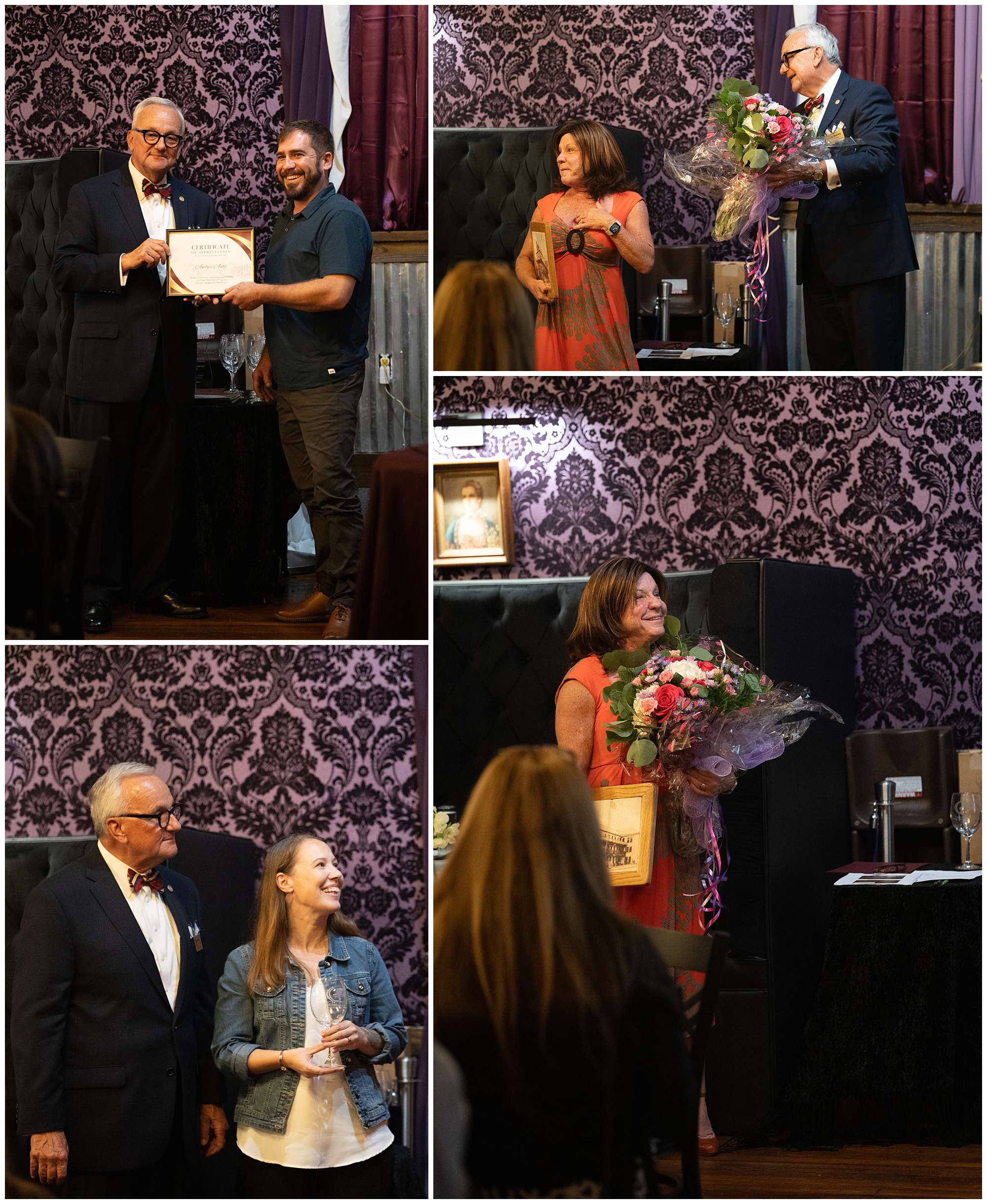 Over the past year Southern Roots Antiques has grown their downtown businesses from a small space to a storefront almost three times the size! We awarded them with the Merchant of the Year award to recognize this phenomenal growth in their business this past year.
This past year the VFW Hall underwent renovations to add brick to the exterior of their building making it resemble the main VFW building. This project has elevated the look of the VFW Hall and helped bring a more historic look to their building. This project was chosen for Renovation of the Year.
Volunteers are the backbone of the St. Cloud Main Street program. They bring vibrancy to our cause and provide the necessary help to see projects through. This past year Amanda B & Richard P. were two volunteers who helped with numerous projects and we recognized them with our Volunteer of the Year award.
Our Board Member of the Year award was given to Lori Giambrone. Lori has been with Main Street over 20 years and has helped run committees, sat on our board, and donated many hours to help volunteer at events.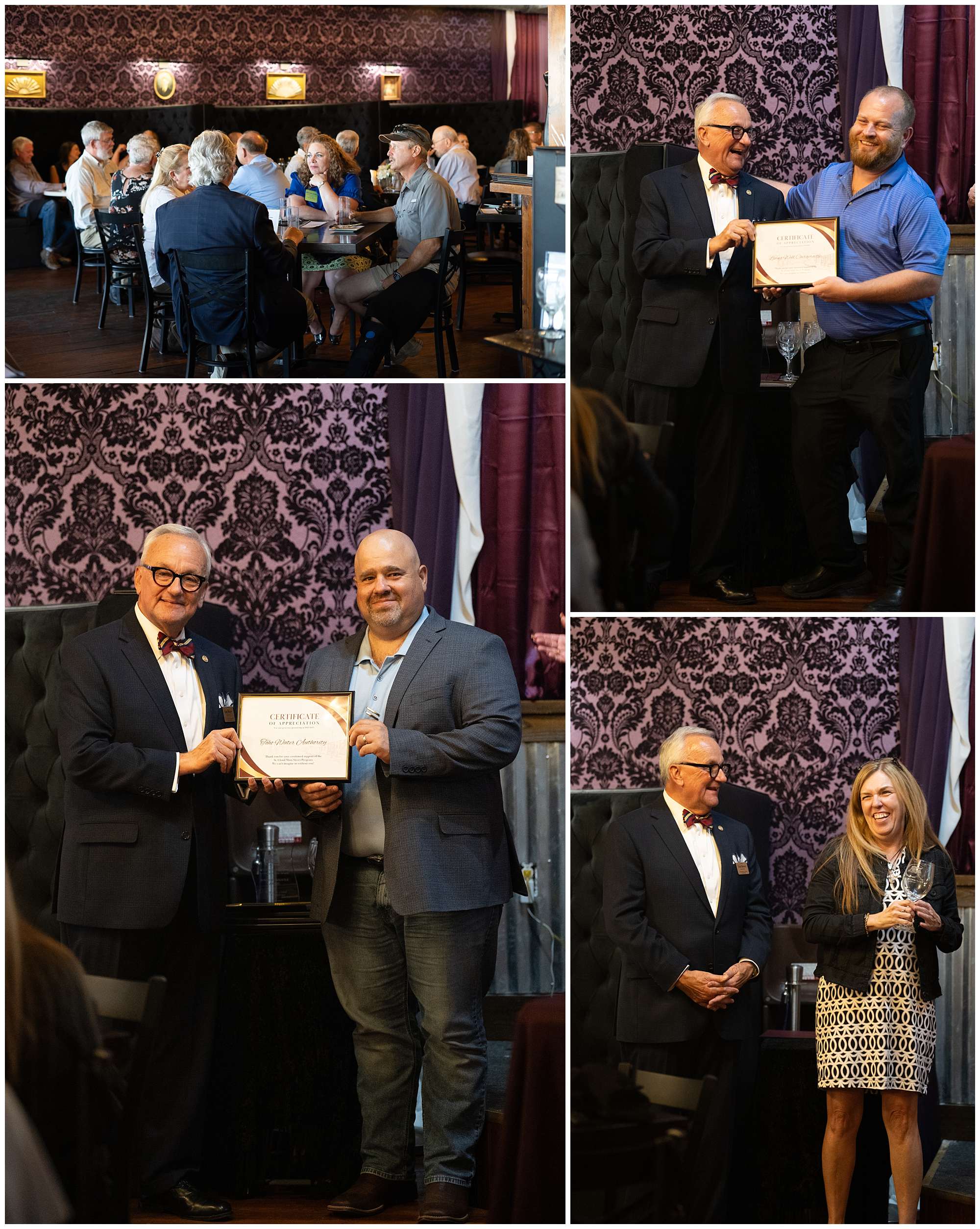 Main Street Accomplishments
This year it was announced that Downtown St. Cloud was officially listed on the National Register of Historic Places. This project has been a work in progress for many years, which you can read about here. We also won multiple awards at the Florida Main Street Preservation on Main Conference in Ocala. These included the Sunshine Booster award, where we nominated the city for the work done on Pennsylvania Ave and their contribution of $100,000 towards our Cloud Cash program to help drive more business downtown while construction was going on which resulted in a $200,000 infusion of cash that went directly to our downtown merchants. Our Storybook Adventures program won the Celebrating Main Street Award for the unique way we encourage families to come downtown during the summer and help with summer reading. Lastly, St. Cloud Main Street was nominated and won the Florida National Trust award for Historic Preservation initiatives.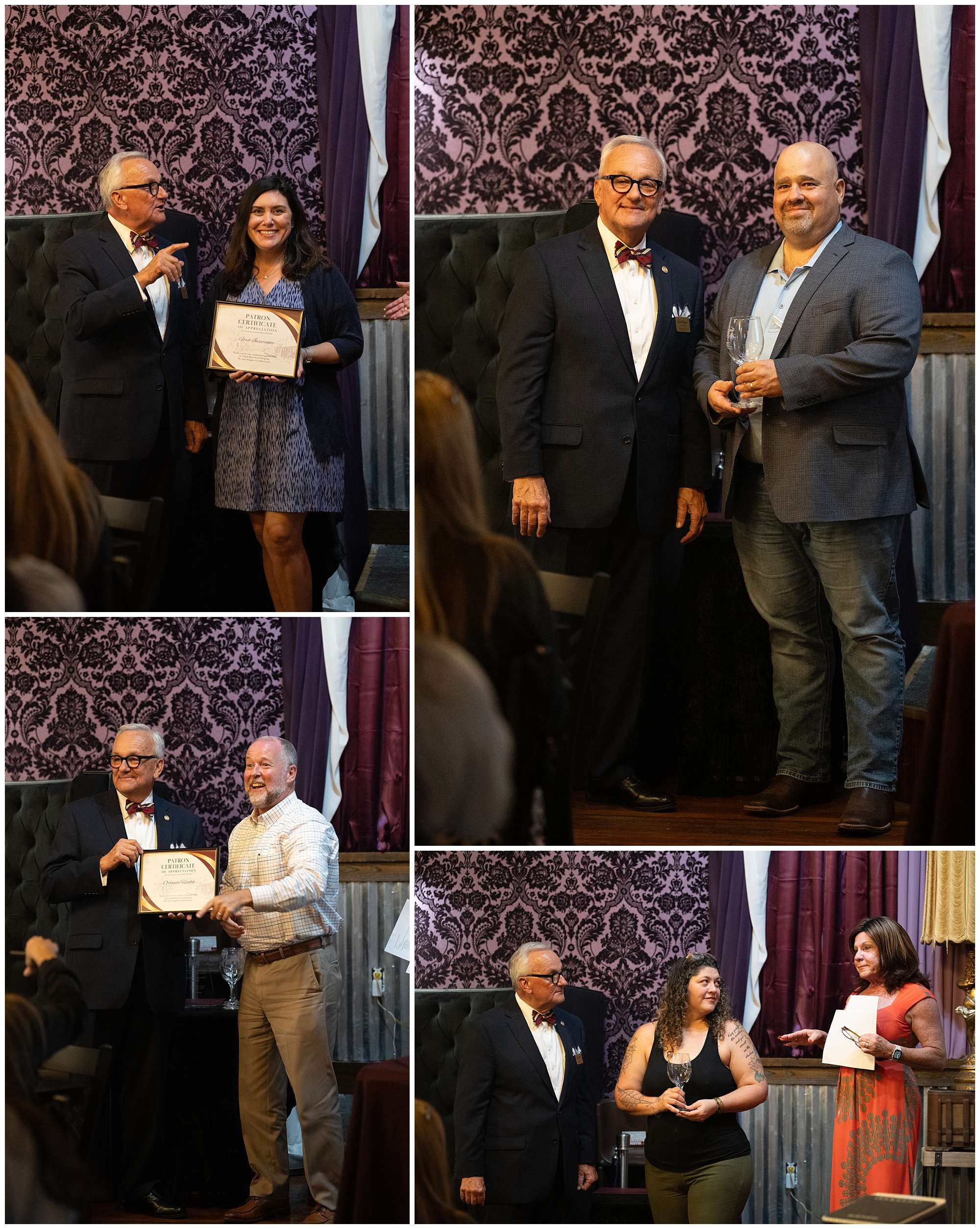 As St. Cloud Main Street heads into it's 25th year we have brought over $6 million dollars of value to our downtown. We are currently averaging a 16.4% return on investment which may not include private donations, some grants, or the ancillary benefits that Main Street projects provide. In the past three years alone, St. Cloud Main Street has infused $245,000 into our downtown businesses through our Cloud Cash program. The Cloud Cash program is possible thanks to grants that we apply for and a donation from the City of St. Cloud.
This event was sponsored by Orlando Health, Olde Kissimmee Realty – Cheryl Grieb, and Edward Jones – Kerry Scott.