While we were away at our Preservation on Main Street Conference our online coloring contest was in full swing. We opted to host this coloring contest due to an extended two week gap in our Storybook Adventures program. Our executive director, Paula, chose her two favorite entries to win tickets to Crayola Experience.These two winners were cited as having bright and enticing entries by Paula.
Peggy submitted a drawing of our Sandhill Cranes and Rowan submitted a finger painting of red amaryllises.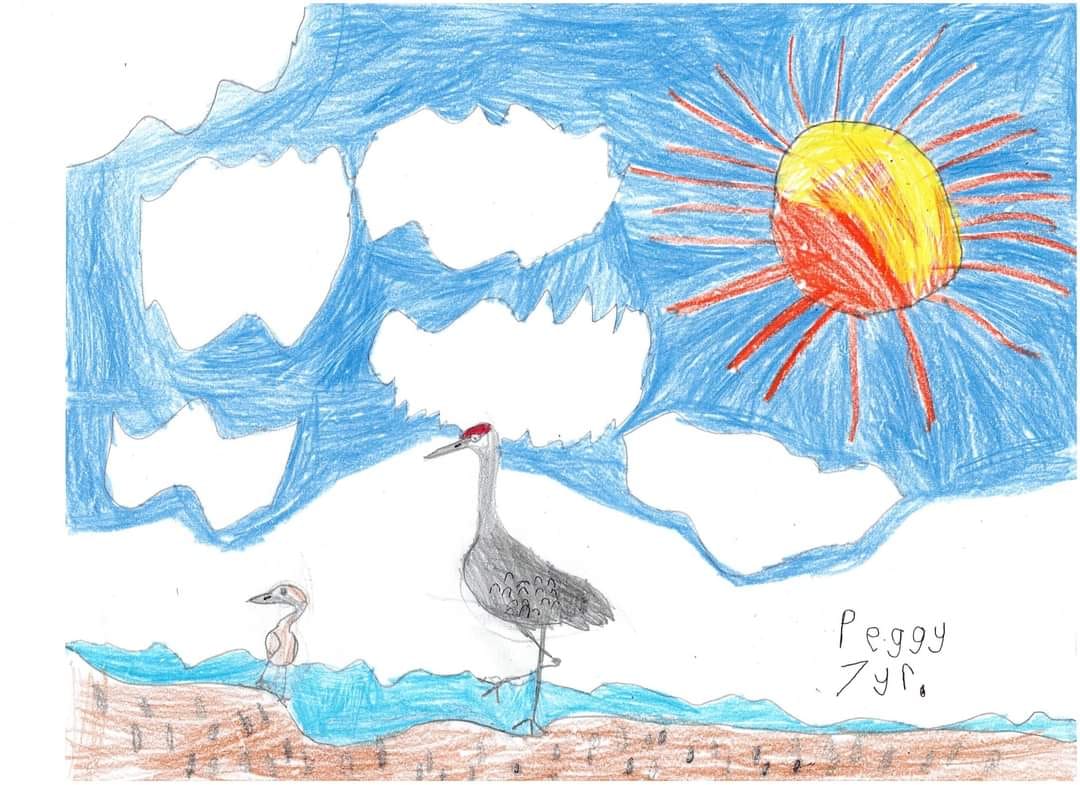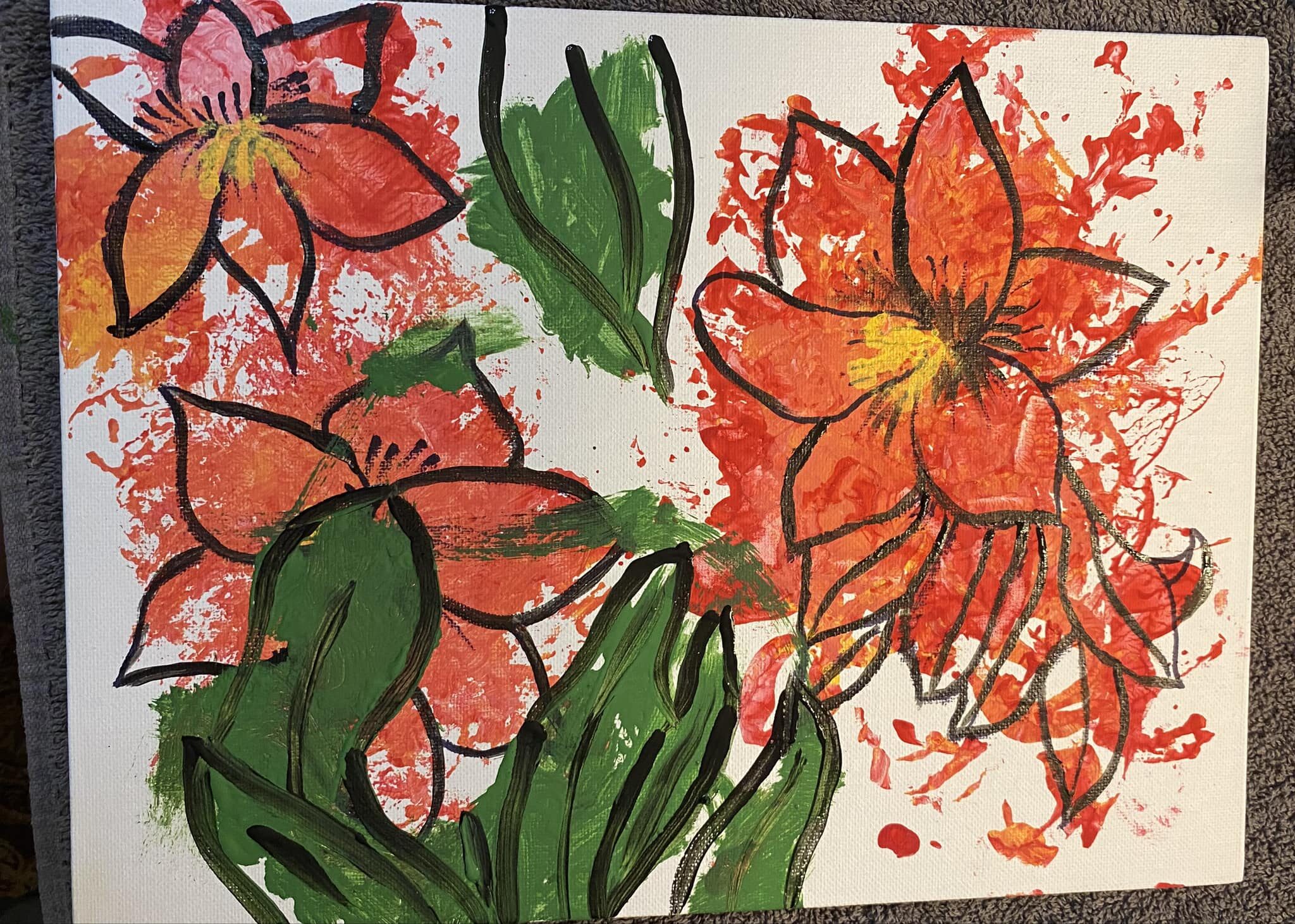 The other entries are below. All of them were phenomenal and it took Paula a long time to choose the two she liked the most. Thank you to everyone who submitted art for our coloring contest.